The GUIDA Textile Agencies studio was founded in 1958 by mr.Nicola Guida when he left his main partner and , day by day , year after year , he got agencies of several Italian Firms , mostly from Como and Prato.

Among his customers there were many fabrics retailers located all over the region Campania and an increasing number of fabrics wholesalers , most of them located in the ancient area of the Mercato ( Market ) in Naples.


Between the Sixties and the Eighties , the business fairly increased and the office of the company moved to its present location of via del Grande Archivio,2 almost front of the Selleria fountain and very next to the world famous Duomo ( Cathedral ) of Naples , always in the area of the Mercato.



During those glory years , mid-Eighties , the textile business changed a lot : fabrics retailers started to close , one after the other , while fabrics wholesalers moved to the rising CIS Nola and in San Giuseppe Vesuviano many many more started their business.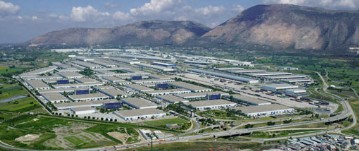 Last but not least , many manufacturers were born all over the country and , of course , in our region Campania as well.

Then , on September 4th 1987 , mr.Nicola Guida , who fell ill the previous year , died and his son Maggiorino , who was studying at the Naples University in Electronic Engineering , and graduated in 1990 , took over the company.

Business went on changing very fast and the company became more and more "international" as many foreign Firms started to be represented by dr.Maggiorino.

As a consequence of that , the Guida company started to work on wider and wider areas of the Country and trips to different regions of the South of Italy became more and more frequent.

Later in the '90s our business became more "manufacturers' oriented" ( mainly cocktailwear and bridalwear ) as our range of products became more and more fascinating and accurate.

Then , the next step became to have several very selected manufacturers , both for garments and for accessories or jobworks only , in the Eastern Countries.